Posts for: March, 2018
By Bencivengo & Ko
March 16, 2018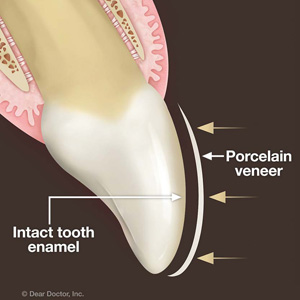 Porcelain veneers are one of the best ways to transform your teeth's appearance with only a small amount of tooth preparation. But even that small amount could leave a veneered tooth permanently altered.
As the name implies, veneers are thin layers of custom-designed porcelain bonded to the outside of a tooth to cover defects. They're usually ideal for minor chipping, staining or even slight tooth misalignments. But although they're thin—often just a millimeter or so in thickness—they can still make a tooth appear or feel bulky.
To reduce this extra width, we usually need to remove some of the tooth's surface enamel. Since enamel doesn't replenish itself, this alteration could mean the tooth will require a restoration from then on.
But now, you may be able to take advantage of new advances in this popular restoration: No-Prep or Minimal Prep veneers that involve little to no tooth alteration. In most cases they're simply bonded to the teeth with only slight enamel reshaping.
Because of their ultra-thinness, No-Prep veneers (usually between 0.3 to 0.5 mm, as thin as a contact lens) are bonded directly to teeth that are practically untouched beforehand. A Minimal Prep veneer usually requires only enamel reshaping with an abrasive tool before it's placed. And unlike traditional veneers, they can often be removed if needed to return the teeth to their original form without another restoration.
These new veneers are best for people with small teeth, often from wear due to teeth grinding, narrow smiles (the side teeth aren't visible while smiling), or slightly misshapen teeth like underdeveloped teeth that can appear peg-shaped. But people with oversized teeth, some malocclusions (bad bites) or similar dental situations may still require enamel removal to avoid bulkiness even with ultra-thin veneers.
If you don't have those kinds of issues and your teeth are reasonably healthy, we can apply No-Prep or Minimal Prep veneers in as few as two appointments. The result could be life-changing as you gain a new smile you're more than happy to share.
If you would like more information on no-prep veneers, please contact us or schedule an appointment for a consultation. You can also learn more about this topic by reading the Dear Doctor article "No-Prep Porcelain Veneers."
By Bencivengo & Ko
March 01, 2018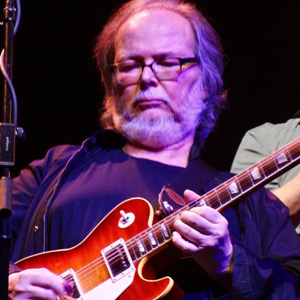 Fans of the legendary rock band Steely Dan received some sad news a few months ago: Co-founder Walter Becker died unexpectedly at the age of 67. The cause of his death was an aggressive form of esophageal cancer. This disease, which is related to oral cancer, may not get as much attention as some others. Yet Becker's name is the latest addition to the list of well-known people whose lives it has cut short—including actor Humphrey Bogart, writer Christopher Hitchens, and TV personality Richard Dawson.
As its name implies, esophageal cancer affects the esophagus: the long, hollow tube that joins the throat to the stomach. Solid and liquid foods taken into the mouth pass through this tube on their way through the digestive system. Worldwide, it is the sixth most common cause of cancer deaths.
Like oral cancer, esophageal cancer generally does not produce obvious symptoms in its early stages. As a result, by the time these diseases are discovered, both types of cancer are most often in their later stages, and often prove difficult to treat successfully. Another similarity is that dentists can play an important role in oral and esophageal cancer detection.
Many people see dentists more often than any other health care professionals—at recommended twice-yearly checkups, for example. During routine examinations, we check the mouth, tongue, neck and throat for possible signs of oral cancer. These may include lumps, swellings, discolorations, and other abnormalities—which, fortunately, are most often harmless. Other symptoms, including persistent coughing or hoarseness, difficulty swallowing, and unexplained weight loss, are common to both oral and esophageal cancer. Chest pain, worsening heartburn or indigestion and gastroesophageal reflux disease (GERD) can also alert us to the possibility of esophageal cancer.
Cancer may be a scary subject—but early detection and treatment can offer many people the best possible outcome. If you have questions about oral or esophageal cancer, call our office or schedule a consultation. You can learn more in the Dear Doctor magazine article "Oral Cancer."