Posts for: April, 2015
By Bencivengo & Ko
April 24, 2015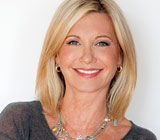 Singer Olivia Newton-John's daughter Chloe is now a lovely, grown woman, but Olivia recently recounted to Dear Doctor magazine a rather creative method she found to sooth Chloe's teething troubles many years ago.
"When Chloe was a baby and teething I remember using a frozen bagel for her sore gums," Olivia said. "She loved it!"
Cold is often very soothing to a teething child's gums. In fact, the American Academy of Pediatric Dentistry (AAPD) recommends using a clean, chilled, rubber teething ring, or cold wet washcloth. Chilled pacifiers can also be helpful. Be sure not to freeze teething rings or pacifiers as ice can actually burn sensitive mouth tissues.
Older teethers can sometimes find relieve from cold foods such as popsicles (or bagels!) but make sure your child eats these sugar-containing foods only at mealtimes so as not to promote tooth decay.
If your baby has not yet begun the teething (or tooth-eruption) process, you can expect it to begin usually between six and nine months. It may, however, start as early as three months or as late as twelve months.
Teething symptoms vary among children, as does the length of time it takes for a tooth to make its appearance. But many parents notice the following signs:
Irritability
Biting and gnawing
Gum swelling
Chin (facial) rash
Disrupted sleeping patterns
Ear rubbing
Drooling
Decreased appetite
These symptoms are usually most bothersome during the week that the tooth is breaking (erupting) through the gums, starting about four days before and lasting about three days after the tooth appears.
Occasionally, teething discomfort can be considerable. If that is the case with your baby, you can give her or him acetaminophen or ibuprofen in the appropriate dose (check with your pharmacist if you're not sure what that is). The medicine should be swallowed — not massaged into the gums, as this can also burn. Numbing agents should not be used for children under 2, except under the advice and supervision of a healthcare professional.
If you would like to learn more about teething or any other child-related oral health issue, please contact us or schedule an appointment for a consultation. If you would like to read Dear Doctor's entire interview with Olivia Newton-John, please see "Olivia Newton-John." Dear Doctor also has more on "Teething Troubles."
By Bencivengo & Ko
April 09, 2015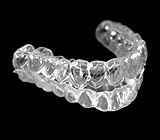 Your braces have finally been removed and you've unveiled your new smile to the world. You're finished with orthodontics — right?
Not quite. If you want to "retain" your new smile you'll need to wear a retainer appliance: depending on your age and which teeth were moved, that could be for several months or even indefinitely.
Retainers are necessary because of how teeth naturally move within the mouth. Although your teeth may seem rigidly set in bone, they're actually held in place by an elastic tissue called the periodontal ligament. This tissue is quite dynamic in response to biting forces or even normal tooth wear. When forces are applied to a tooth, it's the ligament that transmits pressure against the teeth to gradually move them to a more accommodating position. In response, the bone resorbs (dissolves) on the side of the tooth moving toward the new position while laying down new growth on the other side. This bone growth will help anchor the tooth in the new position.
Braces use this natural process to gradually move teeth; both the ligament and bone will reform as needed. But this reforming process takes time. Furthermore, there's a natural balance between the teeth, the tongue and the lips and cheeks. Although the new position created by orthodontics may be more aesthetically pleasing, it may disrupt the natural balance of these surrounding muscles. The influence of habits like clenching or grinding of your teeth may also disturb the new tooth position. The natural tendency is to revert back to the original tooth position.
We use retainers to prevent this reversal. Nearly all orthodontic patients will initially wear them all the time, and for younger patients this may be reduced to wear only during sleep time. Total wear time usually lasts a minimum of eighteen months, until the bone and ligament have fully reformed.
For older patients, though, retainer wear may need to continue indefinitely to prevent "relapse." In these long-term cases another option to a removable retainer is to permanently bond thin retainer wires to the inside surfaces of the front teeth. The wires can remain in place for several years and are much less noticeable than a removable retainer.
While retainers are often considered inconvenient, they're absolutely necessary for preserving the results of orthodontic treatment. In the end they'll help you keep the form and function of your new smile.
If you would like more information on orthodontic retainers, please contact us or schedule an appointment for a consultation. You can also learn more about this topic by reading the Dear Doctor magazine article "Why Orthodontic Retainers?"