Posts for: October, 2014
By Bencivengo & Ko
October 20, 2014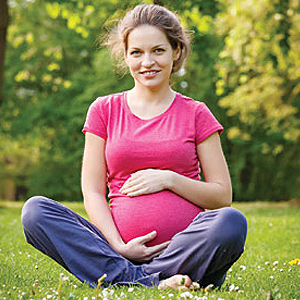 Pregnancy is an exciting time in a woman's life — but it can also generate a lot of questions about both the mother's and the baby's health. The realm of dental care is no exception.
Here are a few of the questions we frequently hear from expectant mothers, along with our answers.
Does the baby's tooth calcium come from my teeth?
This question is frequently asked by mothers who may have had dental issues and are worried they'll pass on these problems to their baby. Simply put, no — a baby developing in the womb derives minerals like calcium for their teeth and bones from the mother's diet, not her teeth. What an expectant mother can do is be sure to eat a healthy, balanced diet rich in nutrients and minerals like calcium.
Am I at heightened risk for dental disease during pregnancy?
Pregnancy does cause significant increases in your body's hormones, particularly estrogen. This can cause changes in the gum tissue's blood vessels that may make you more susceptible to periodontal (gum) disease (commonly called "pregnancy gingivitis"). It's also possible later in pregnancy to develop non-cancerous overgrowths of gum tissues called "pregnancy tumors." The heightened risk for gum disease during pregnancy calls for increased vigilance in monitoring gum health.
What should I do to take care of my teeth?
It's important to brush your teeth thoroughly twice a day with ADA-approved fluoridated toothpaste to remove plaque, a thin layer of bacteria and food remnants that adhere to teeth. You should also floss daily and consider using an anti-plaque/anti-gingivitis mouthrinse. And, of course, you should see us for regular office cleanings and checkups, or if you notice swollen, tender or bleeding gums, or other abnormalities.
Should I take prenatal fluoride supplements?
This sounds appealing as a way to give your baby a head start on strong tooth development. Studies on its effectiveness, however, remain slim and somewhat inconclusive — we simply don't have enough data to make a recommendation. What does have a solid research record is the application of fluoride to teeth in young children just after they appear in the mouth — studies involving over a thousand teeth have shown 99% cavity-free results using topical fluoride applications with sealants.
If you would like more information on dental care during pregnancy, please contact us or schedule an appointment for a consultation. You can also learn more about this topic by reading the Dear Doctor magazine article "Expectant Mothers."
By Bencivengo & Ko
October 13, 2014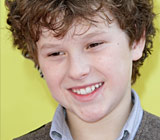 Nolan Gould, who plays Luke on the popular TV comedy Modern Family, has beautiful, straight teeth. But in an exclusive interview with Dear Doctor magazine, the young actor said it wasn't always that way.
"My teeth used to be pretty messed up," Nolan said. "I had two extra teeth when I was born. They hadn't come out (erupted) yet. And all the other teeth that were already there were starting to point backwards because it was getting so crowded in my mouth. At about the age of 7, I started going to the orthodontist to get my teeth checked."
Age 7 may sound early for a visit to the orthodontist, but in fact that's exactly the age we recommend for a first orthodontic evaluation. Malocclusions (bad bites) often become noticeable around this time, as the child's permanent (adult) teeth erupt. We might already be able to see evidence of the following problems: crowding, too much space between teeth, protruding teeth, extra or missing teeth, and sometimes problems with jaw growth. So even if your child is too young for braces, it is not necessarily too early for an orthodontic evaluation.
This type of exam can spot subtle problems with jaw growth and emerging teeth while some baby teeth are still present. Early detection of orthodontic problems makes it easier to correct those problems in the long run. Waiting until all of the permanent teeth are in, or until facial growth is nearly complete, may make correction more difficult or even impossible. That's why the American Association of Orthodontists recommends that all children get a check-up with an orthodontist no later than age 7.
Orthodontic treatment itself usually begins between ages 7 and 14. Therapy that begins while a child is still growing, often referred to as "interceptive orthodontics," helps produce optimal results. In Nolan's case, an early orthodontic evaluation allowed his orthodontist enough time to plan the most effective treatment. Nolan's two extra teeth were removed before they had a chance to push his other teeth even further out of alignment, and he was given orthodontic appliances which fit behind the teeth.
"You can remove them, which is really good for acting, especially because you can't see them. I can wear them 24/7 and nobody will ever notice."
One thing that is noticeable, however, is Nolan's perfectly aligned smile!
If you would like to learn more about improving tooth alignment with orthodontics, please contact us to schedule an appointment for a consultation. To read Dear Doctor's entire interview with Nolan Gould, please see "Nolan Gould." Dear Doctor also has more on an "Early Orthodontic Evaluation."