Posts for: June, 2014
By Bencivengo & Ko
June 16, 2014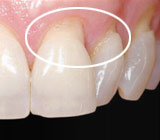 Q: Why should I consider cosmetic gum surgery to improve my smile?
A: If you're looking to enhance the natural beauty of your smile, you may have heard about various cosmetic procedures that can improve the appearance of your teeth. But don't forget about the other, equally important element of a bright, appealing smile: the healthy-looking and well-proportioned gums that surround and support those pearly whites. Many times, cosmetic flaws are caused by gum tissue that's covering too much or too little of the tooth's surface; in other situations, the gum line is uneven, and covers some teeth more than others. Cosmetic gum surgery can successfully remedy these imperfections.
Q: How exactly does cosmetic gum surgery resolve smile defects?
A: There are several minor surgical procedures that may be recommended, depending on what's best for your individual situation. For example, some people have a "gummy smile," where teeth seem excessively "short" because they're covered with too much gum tissue. In this case, a "crown lengthening" procedure can be performed, where gum tissue (and perhaps a small amount of bone tissue) is removed; this makes the teeth appear in better proportion to the smile. In the opposite case — where the teeth appear too "long" due to receding (shrinking) gums, tissue can be grafted (added on) to the gums. Gum recontouring procedures are used to re-shape the gum line for a more even, pleasing effect.
Q: Are there non-cosmetic reasons for having gum surgery?
A: Yes. A tooth with too much of its root area exposed is often more prone to decay, and may become extremely sensitive to hot or cold. Covering an exposed root with gum tissue is just one non-cosmetic reason why gum surgery may be necessary.
Q: What's involved in gum surgery — do I have to go to the hospital?
A: Cosmetic gum surgery is normally performed in the dental office, and usually involves only a local anesthetic. However, if you need a deeper level of relaxation, other forms of sedation may be available. In some cases, lasers can be used instead of conventional surgical tools to remove excess gum tissue. If you need a tissue graft, the grafting material can be taken from your own mouth, or may come from donor tissue that is processed to ensure your safety. Gum surgery is minimally invasive, and most people experience only minor discomfort.
If you'd like to know whether cosmetic gum surgery could help you get the smile you've always wanted, please contact us or schedule an appointment for a consultation. You can learn more by reading the Dear Doctor magazine articles "Gummy Smiles" and "Periodontal Plastic Surgery."
By Bencivengo & Ko
June 06, 2014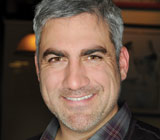 If (heaven forbid) you were to lose your two front teeth in an accident, and you needed to choose a tooth replacement method, which one would you pick? Once upon a time, that question faced Taylor Hicks, the former American Idol winner who now plays a regular gig in Las Vegas. Back then, when he was a high-school basketball star, Hicks happened to receive a blow to the mouth at a playoff game. As fate would have it, he also happened to be the son of… wait for it… a dentist. So what did he do?
The down-to-earth song stylist recently told Dear Doctor magazine how, immediately after the accident, his father administered first aid, getting him back into the game before it ended. Then, a short while afterward, Hicks had the gaps in his smile fixed with dental implants.
We think he made a good choice. While there are other tooth replacement systems, none offer the benefits provided by dental implants. In case you need a reminder, here are some facts about dental implants:
They have the highest success rate of any tooth replacement procedure — above 95%
They are the most durable type of replacement tooth — with proper care, they can last for the rest of your life
They look and "feel" completely natural, and require no special maintenance
They are the only tooth replacement system that essentially stops bone loss in the jaw (a natural consequence of tooth loss), helping to maintain good oral health
Over the long term, they can offer the best value for your investment in dental care
What makes dental implants work so well? Unlike bridgework or other methods, lifelike implant crowns are supported by a screw-like titanium metal insert, which actually becomes fused with the bone of the jaw. This not only provides the prosthetic teeth with a rock-solid anchorage, but it also helps provide the physical stimulation that bone needs to keep itself healthy. Lacking this stimulation, the jaw bone begins to atrophy and erode (melt away) — and if left untreated long enough, it can result in the appearance of premature aging and other oral health problems.
So if you have missing teeth — whether from an accident, disease, or another cause — contact us or schedule an appointment for a consultation, and find out whether dental implants might be right for you. You can learn more in the Dear Doctor magazine articles "Dental Implant Surgery" and "Dental Implants."